Natural stone is making a comeback and we're loving it! It's a great way to bring the outside in and allows for a more earthy, holistic feel to your home.
To inspire you to embrace natural stone around your home, we've compiled an inspo gallery with some of our favourite ideas for each zone of the home.
1. FIREPLACE:
Need a feature in your living room? Why not make your fireplace the focal point?! A natural stone fireplace adds instant luxury to your space.
Here are some dreamy examples of how you could use natural stone around your fireplace — starting with that jaw-droppingly gorgeous basalt fireplace by The Mill Architecture and Design.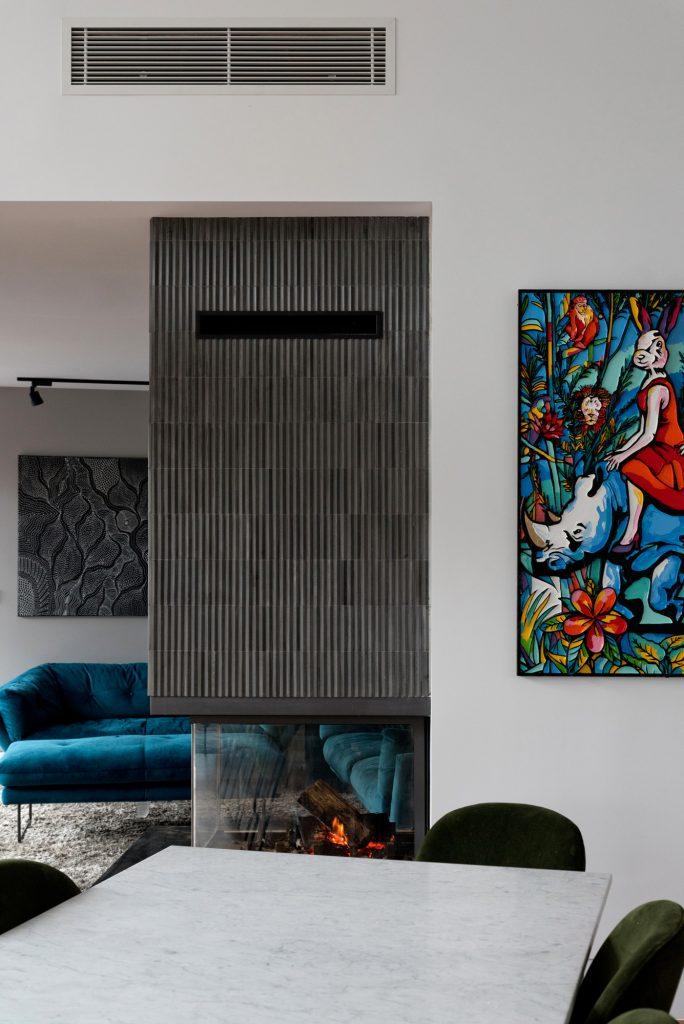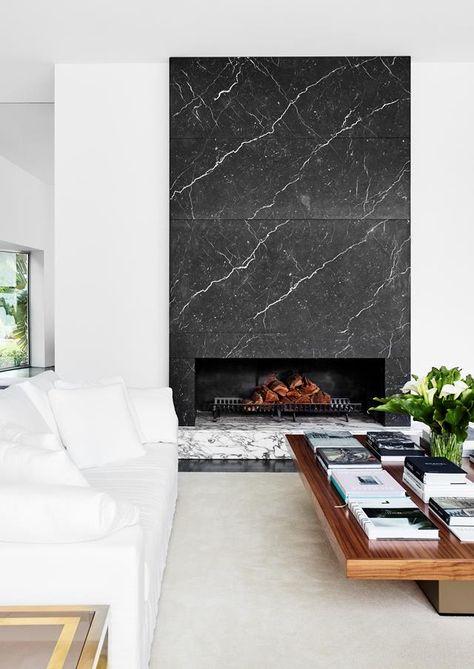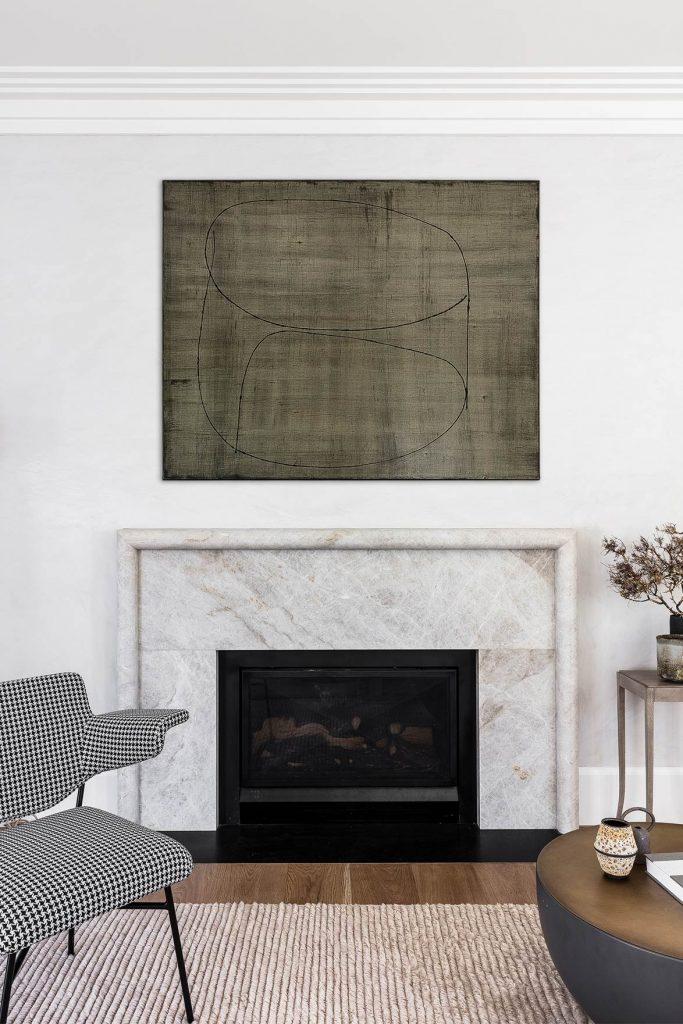 2. KITCHEN SPLASHBACK
When people select a splashback, more often than not, they have resale in mind. Marble is a timeless material that adds value to your home and has broad appeal.
We also love marble as it can bring just enough texture (and sometimes colour!) into your kitchen if you're wanting a more muted colour palette.
Just check out these pictures to see the impact marble can bring to your kitchen.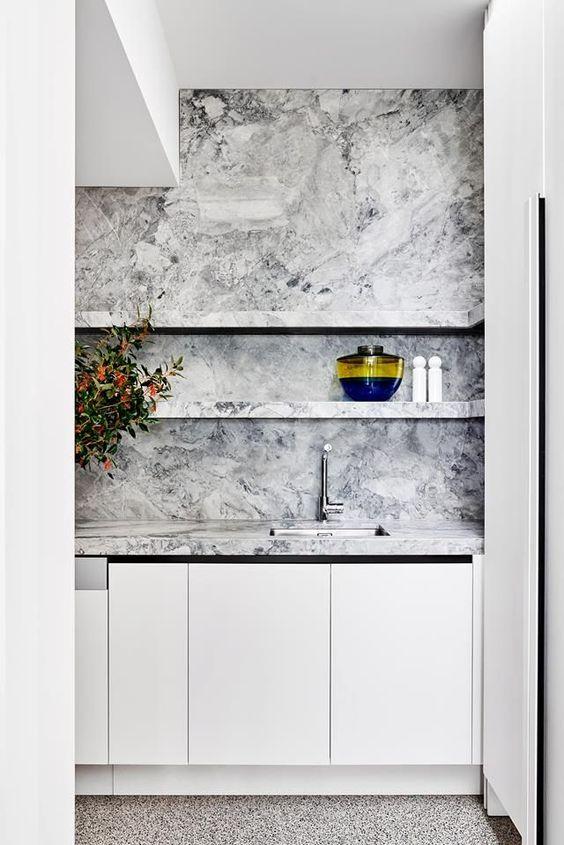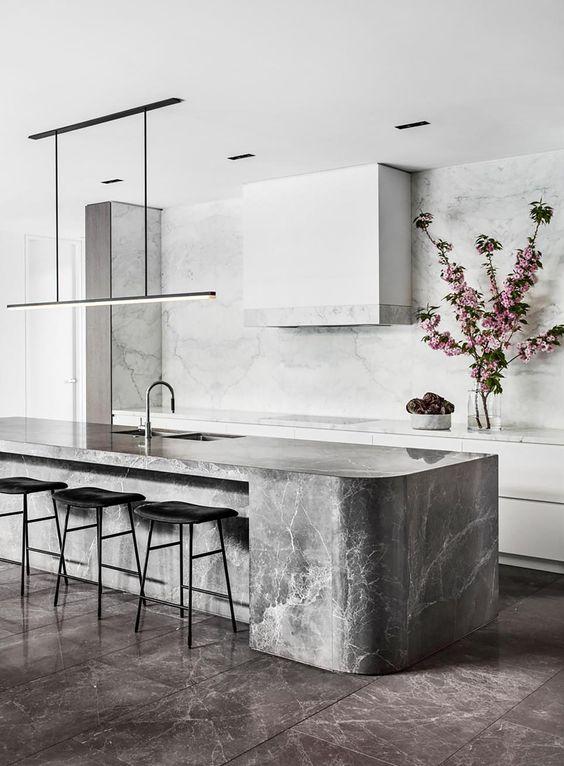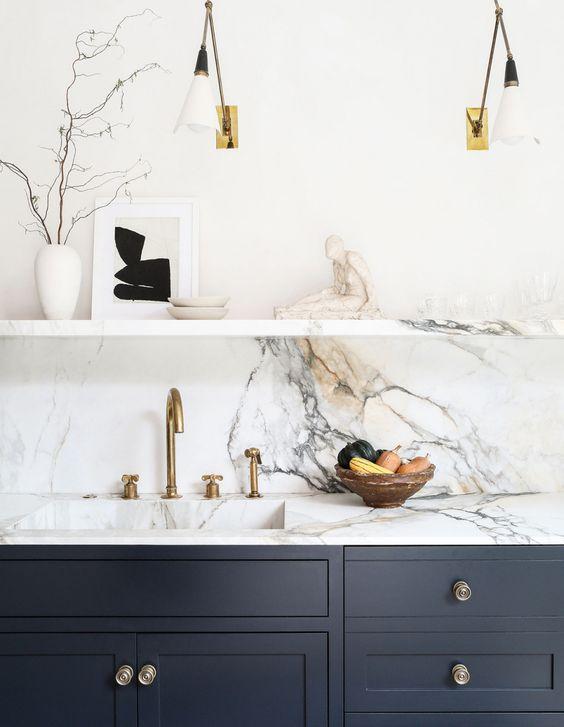 3. BATHROOM FLOOR AND WALLS
Terrazzo is another beautiful natural stone that's more popular than ever. The colour variation within the terrazzo gives you a pre-selected colour palette to play off. It gives a beautiful texture to the space and let's be honest — it's so pretty to look at! Have a look at the photos below to see how you could incorporate terrazzo into your home.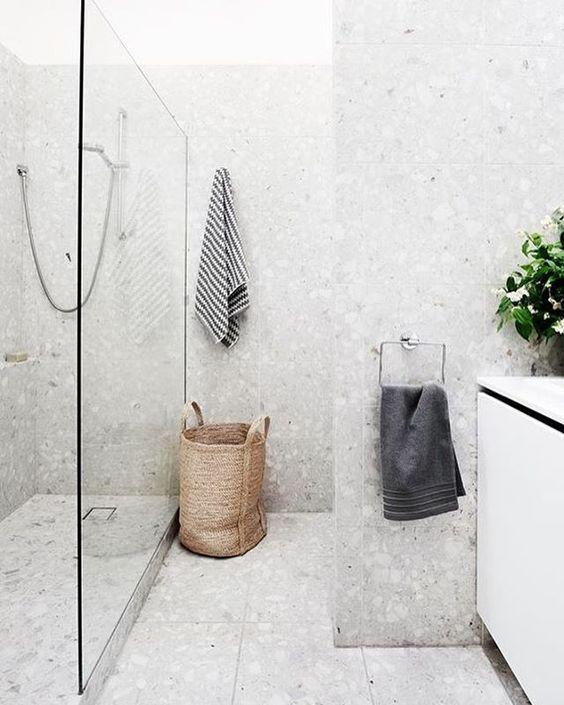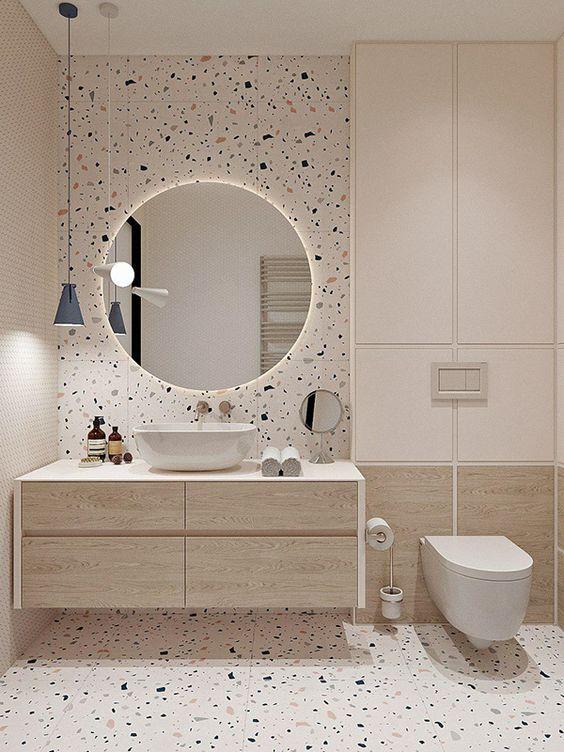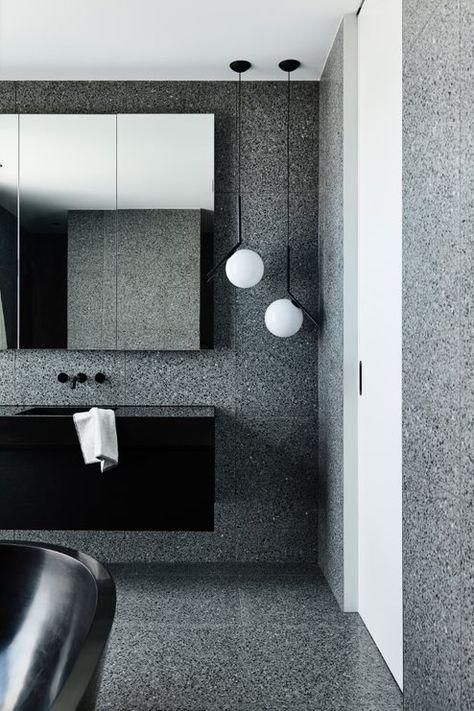 4. OUTDOOR PAVERS
Travertine is one of the best outdoor stones as it is durable but also luxurious. An advantage of travertine is you can bring the outside in, as it is both an indoor and outdoor stone. The only difference would be the finish as an outdoor tile generally needs a more matte, exterior finish for safety reasons.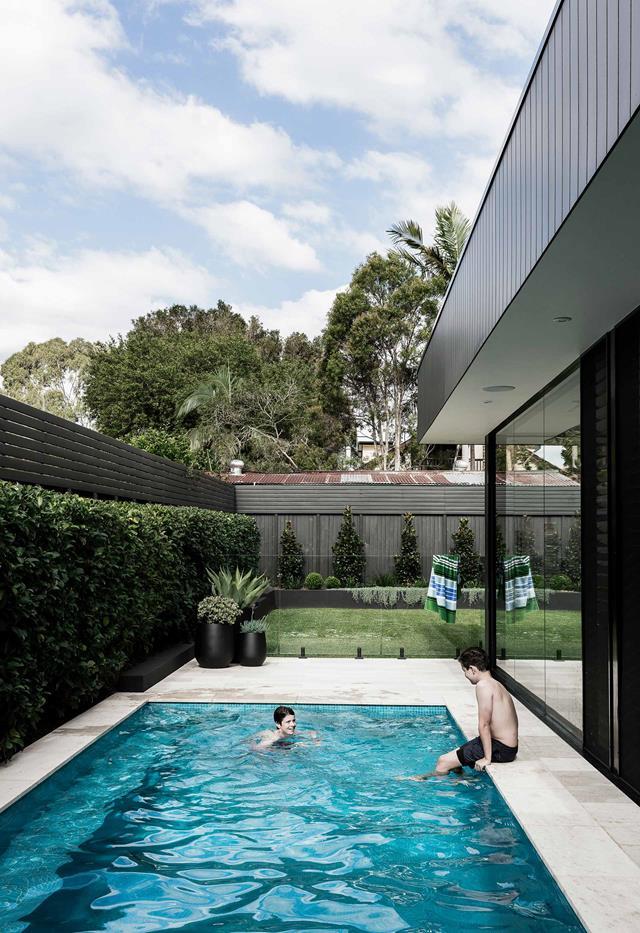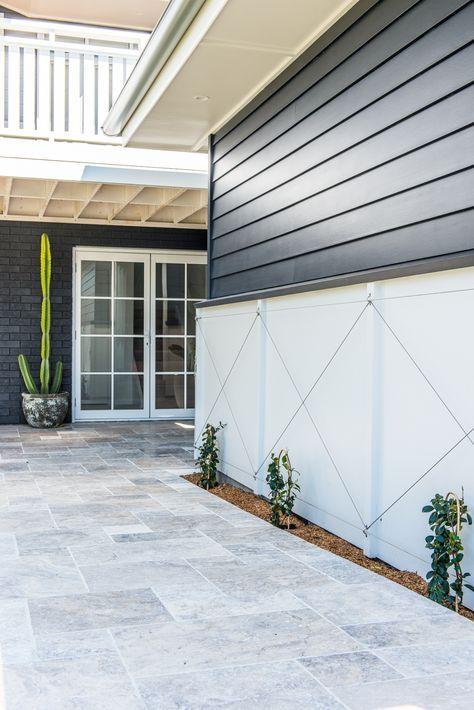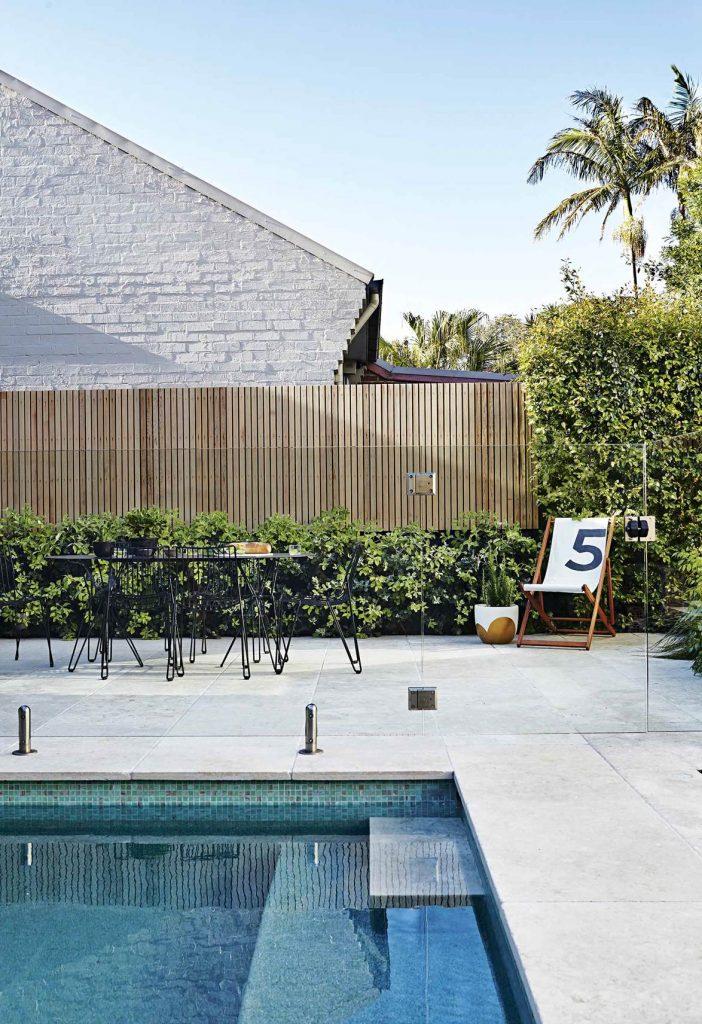 We hope you've been inspired to explore using the beauty of natural stone in your home. If you have any questions, pop them in the comment section below.