Introducing the latest addition to our ever-growing collection of tiles — the BLEND Concrete range. This new Italian tile range showcases a natural concrete look tile in a matte finish. While concrete aggregate-look tiles dominated for years, the latest direction of concrete-look tiles is burnished concrete with soft washes of speckle and colour.
Keep on reading to find out more about this luxurious new tile that's sure to make your wish list!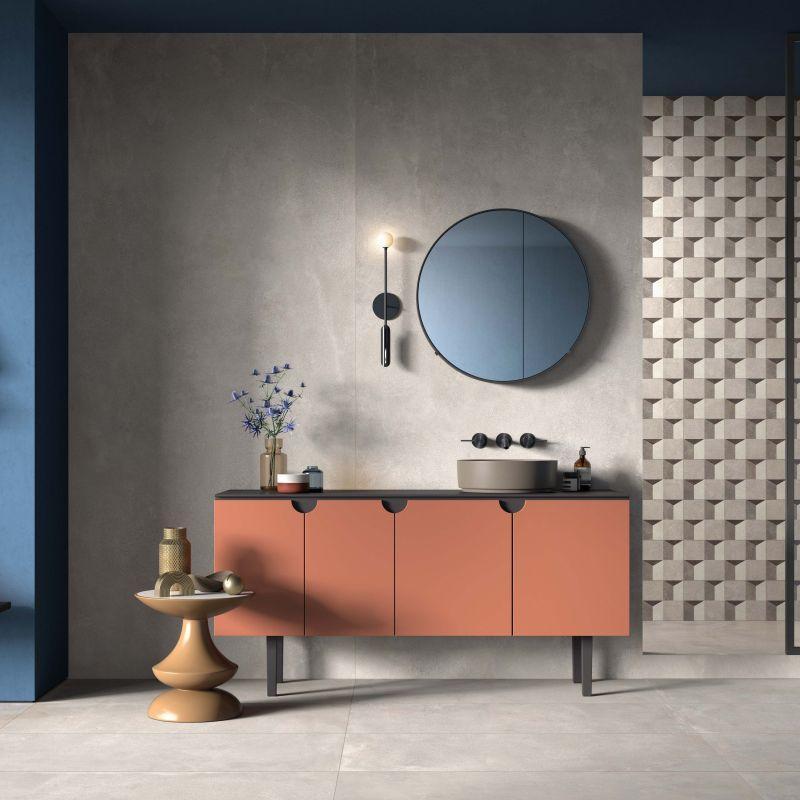 Ultra-soft burnished concrete pattern
With low variation between slabs — yet enough 'faces' to avoid repetition — BLEND achieves a seamless flow. It has a soft pattern with light ripples and washes of speckles to create a modern take on concrete look tiles.
The unique pattern offers depth and is an ideal choice for main living areas or to create a luxurious bathroom. And the warm base colour it's right on-trend, fitting the earthy design movement.
Dreamy, on-trend colours
Our BLEND concrete tile is available in three on-trend colours:
Concrete Moon
Concrete Ash
Concrete Grey
Concrete Moon
This light, warm grey tile is the perfect shade for anyone wanting to achieve a bright interior without using stark white. The lightest colour in the range, it achieves a clean, modern look.
This colour pairs beautifully with muted tones or intense shades, making it a versatile option to suit a broad range of interior styles. Just check out how divine it looks in this modern industrial interior with accents of deep blue.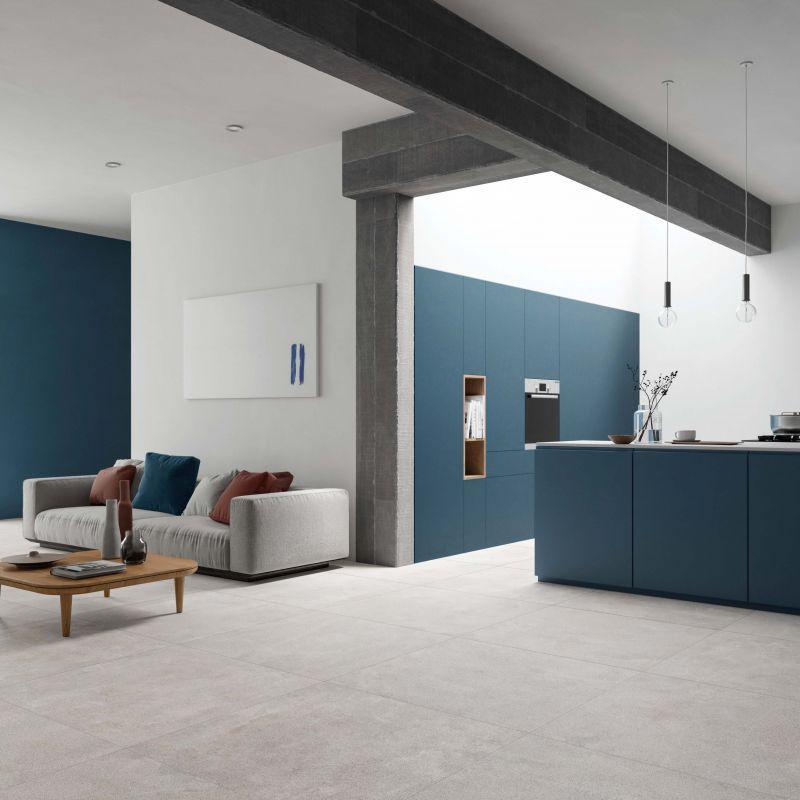 Concrete Ash
Dialling things up a notch, this shade is the modern designer's dream. The darker shade pronounces the ripples in the pattern more strongly. A beautiful mid-range, warm grey tile, Concrete Ash provides a feeling of modern elegance in a space.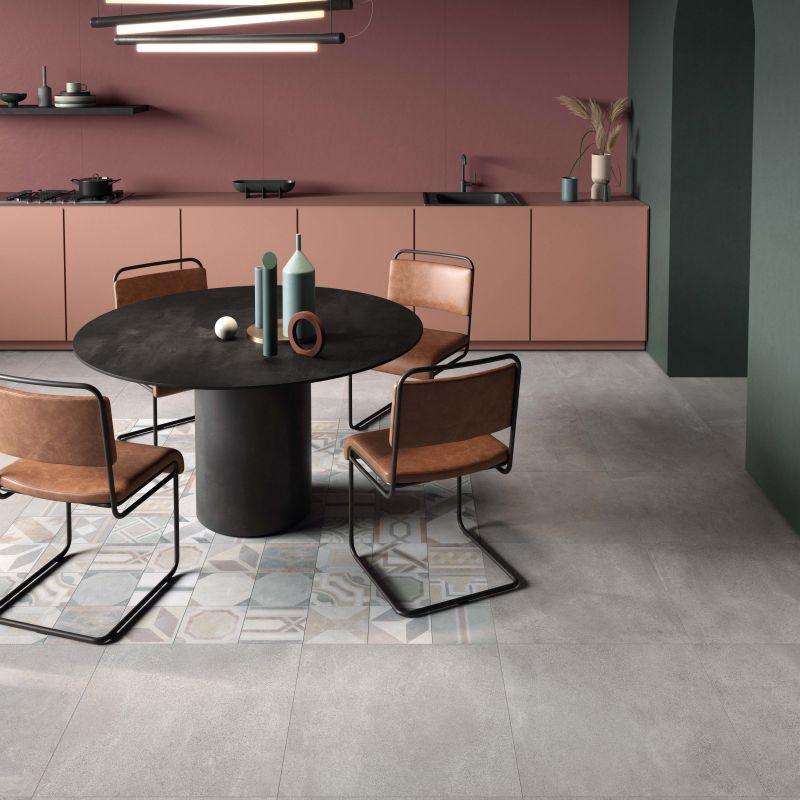 Concrete Grey
This shade appears the most smooth in the collection as the slightly darker tones blend seamlessly together. The combination of earthy tones and this shade is a match made it heaven, we especially love it paired with green, white and bronze tones.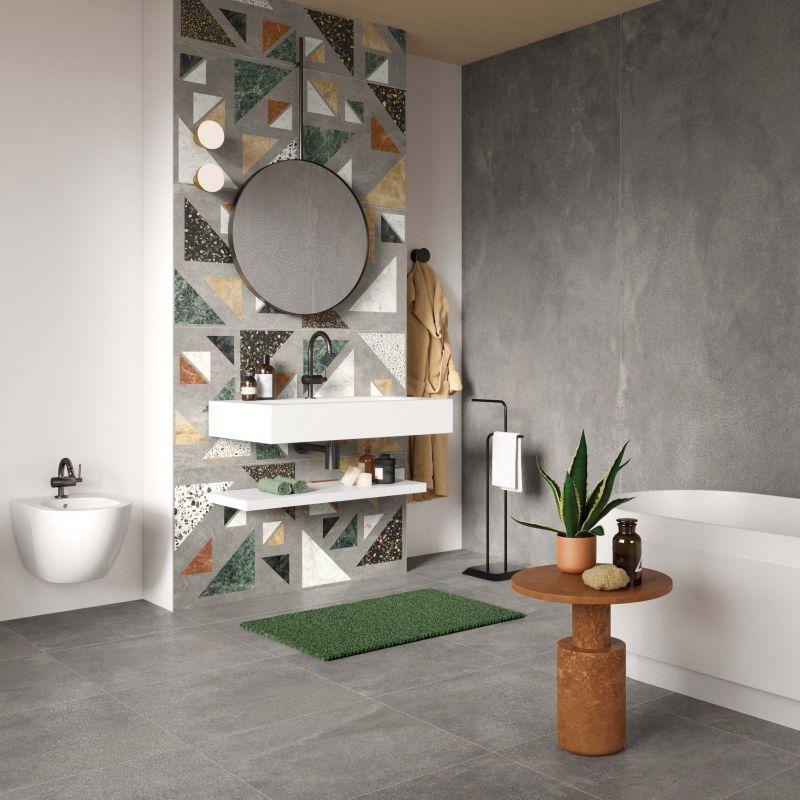 Suitable for walls and floors
Made from dense, high-quality porcelain, our BLEND Concrete range is suitable for walls and floors.
Available in a 600mm x 600mm size, and a 9.5mm thickness. Due to its density, the collection is extremely durable and is suited for high traffic areas.
If you love the look of our latest BLEND Concrete range as much as us, pop into our showroom or request a sample.