At the start of each year, it's the perfect time to look ahead and predict what trends are going to hit big!
We've looked high and low to find out what tile trends are going to make their mark in 2019 – gaining insight from international tile fairs, top interior designers and broader interior trends.
Here are our predictions!
1. Return to nature
In all facets of interior design, we're seeing a move back towards nature.
Earthy tones and stone finishes are gaining popularity, ahead of the cool grey tones that dominated for so long.
In tiles, this translates to more brown and beige tones, such as travertine and even terracotta.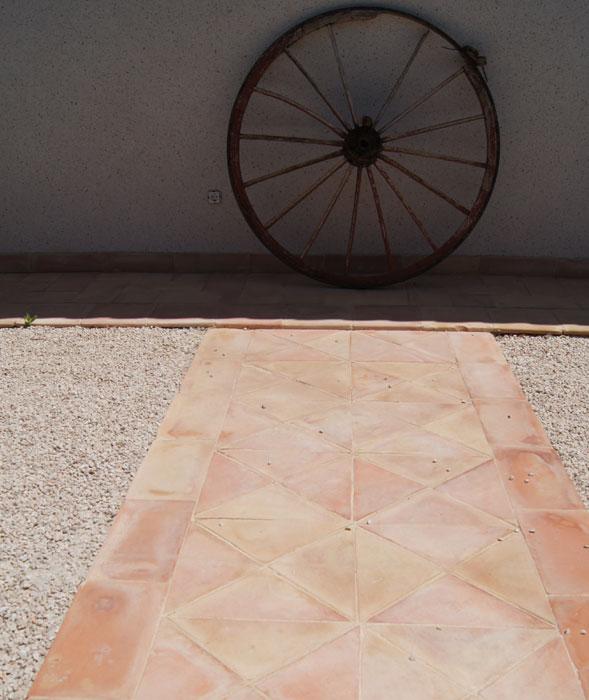 2. Colour, colour, colour
Another key trend is a bolder use of colour.
Monotone bathrooms are stepping aside to make way for those that embrace colour-rich tiles.
Everything from blue and green tones, to soft pinks and even orange are making an appearance. Often these feature in a smaller 150×150 size with a glazed finish.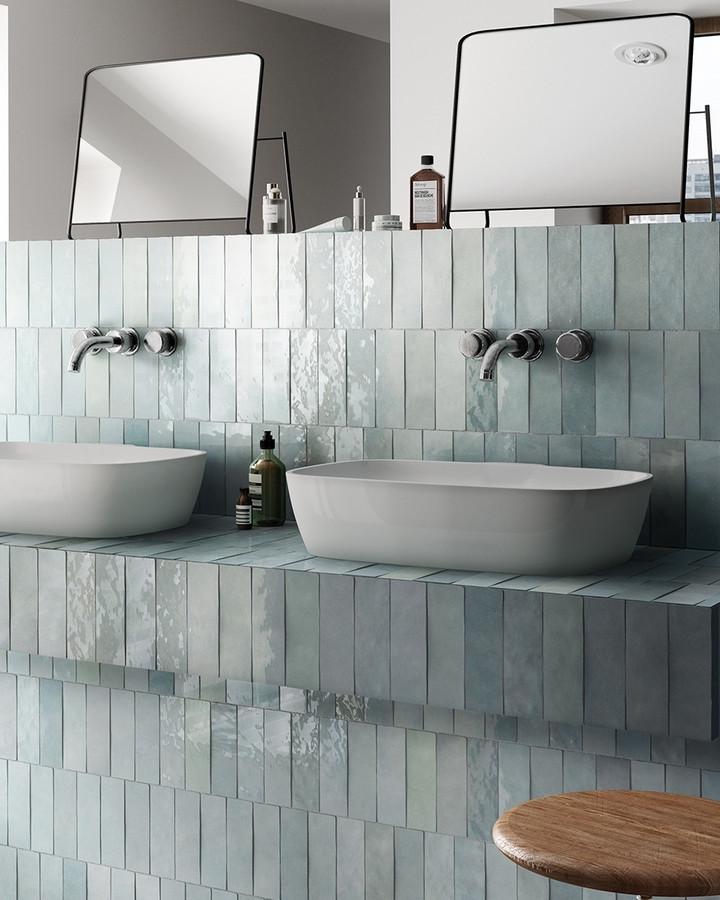 3. Bigger is better
In terms of tile size, it seems we can't get big enough.
Gone are the days when a 600×600 tile was considered big. Now we're seeing a huge selection available in 600×1200 and even 3000×1500!
Larger tiles create a sense of luxury, achieving a softer and more elegant finish. Plus there's the benefit of fewer grout joins which means less maintenance.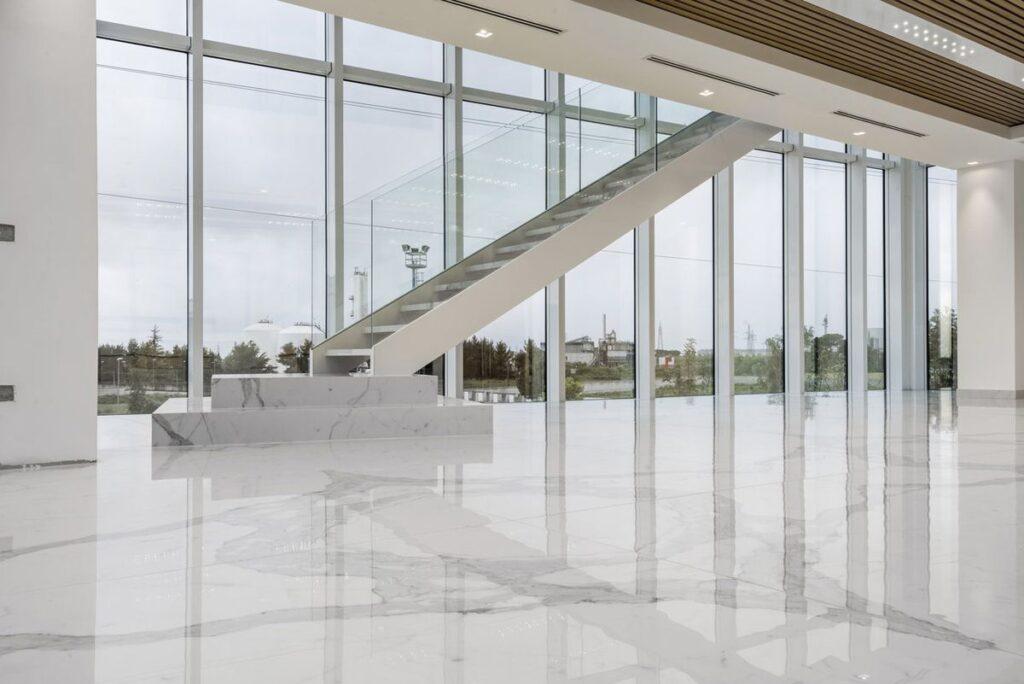 4. Terrazzo
A tile that predicted to hit big in 2018 was terrazzo and while it started to make an appearance, it's really going to have its time in the limelight in 2019.
It's been difficult to source good quality terrazzo in Australia – both natural terrazzo and porcelain tiles with a terrazzo print – but new suppliers are changing this.
Keep your eyes peeled for bolder terrazzo prints and colours, including our own exclusive range coming soon!
Tip: if you're unsure about the difference between natural terrazzo and porcelain terrazzo tiles, here's a quick 1-0-1. Natural terrazzo is made up of natural stone pieces that are bonded together – it's a heavier product that generally needs to be supplied in 20mm thickness to prevent breakage (as it can become brittle when cut too thin). Porcelain terrazzo tiles on the other hand are regular porcelain tiles at 9mm thickness that have a terrazzo pattern printed onto the face – they are less expensive than 'the real thing' and also require less maintenance but they do not have the same natural beauty.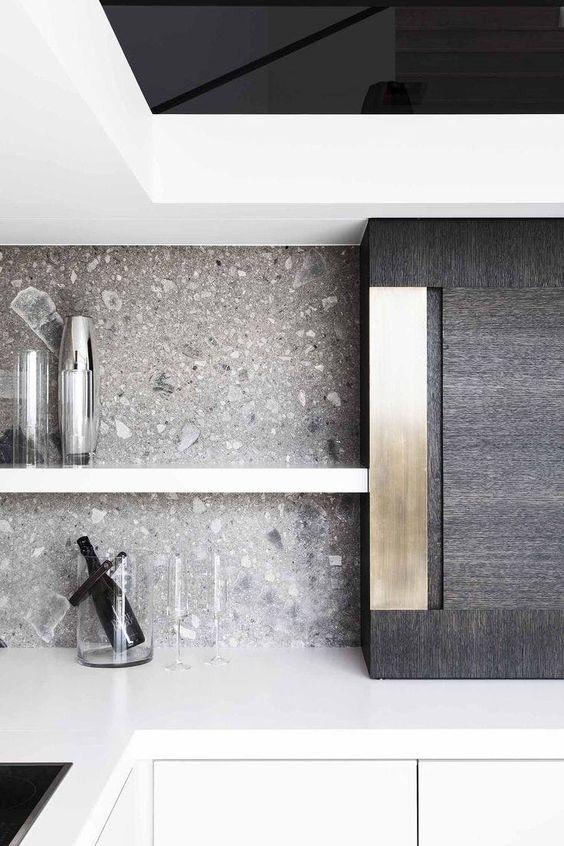 5. Dialed down contrast
The final big trend we'll see in 2019 is less contrast.
The popular option of dark floors and light walls will be replaced with a mid-tone used on floors and walls. Or, a reverse application where a lighter floor tile is used with darker wall tiles.
This dialed down contrast trend will achieve softer, more day-spa like vibes and is a good option for those wanting a more timeless space.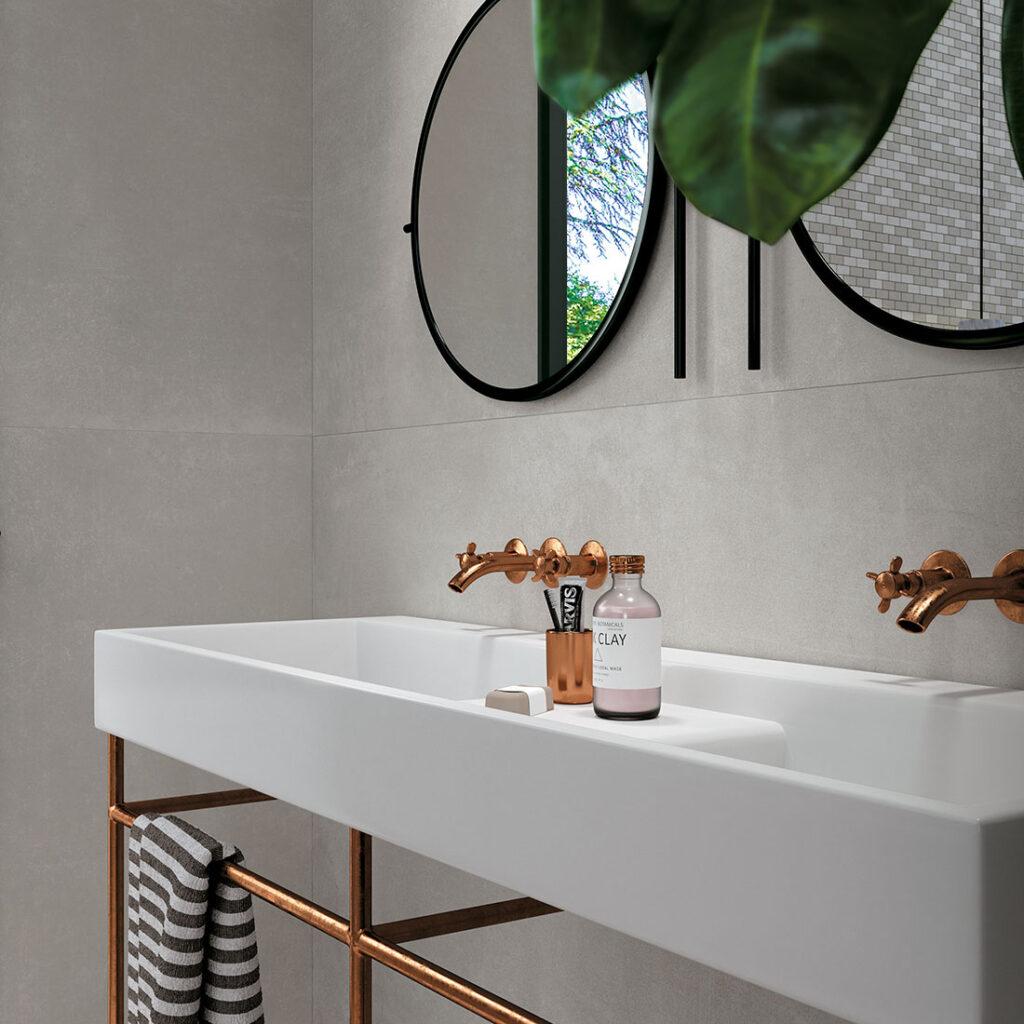 Do you predict any other big tile trends for 2019? We'd love to know your thoughts!