If there's one bathroom style that's becoming more popular than any other it would have to be Hamptons. It seems people can't get enough of this relaxed, livable and timeless style!
If you're researching how to pull off a Hamptons style bathroom, let us help you achieve your vision with this easy guide.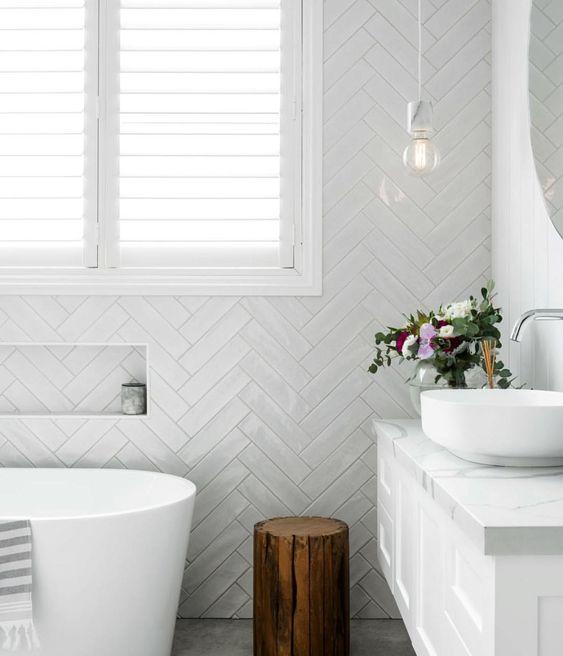 1. Decide on your colour palette
The first step to achieving a Hamptons style bathroom is to decide on your colour palette.
Start with your base colours and choose either a white and grey colour base or a white and beige colour base. Typically in Australia we see most people opt for white and grey – it's a little more contemporary and works beautifully with marble – but if you'd like a warmer or more traditional look, white and beige may be a better option for you.
Then you can add an accent colour if you like – anything in the soft blue or green spectrum (think ocean tones) works well.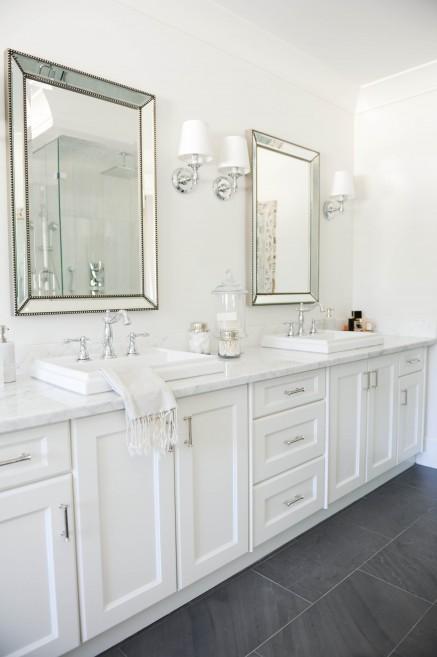 2. Choose your hero pieces
It's easy to get carried away when designing a bathroom – wanting to put all the bells and whistles in – but the trick to achieving a truly beautiful bathroom is restraint!
Rather than opting for every material and finish that says 'Hamptons', consider what pieces you truly love and want to make into a statement. By putting too much in the space, you may find the hero pieces compete against each other, achieving the opposite outcome to what you want.
Some of the key hero pieces we love in a Hamptons style bathroom are:
shaker style cabinets often with a solid marble vanity top, such as this vanity [link to marble top vanity on Tile Republic website]
marble feature tiles [link to marble feature tiles on Tile Republic website]
ornate tapware
encaustic floor tiles in pale blue or grey tones [link to Tile Republic encaustic tiles]
wall sconce lighting.
If you're not sure what hero pieces you love, do a little more research on sites such as Pinterest and gather images you like – it won't be long before you see a trend start to emerge. You may also find this article about how to create a mood board useful.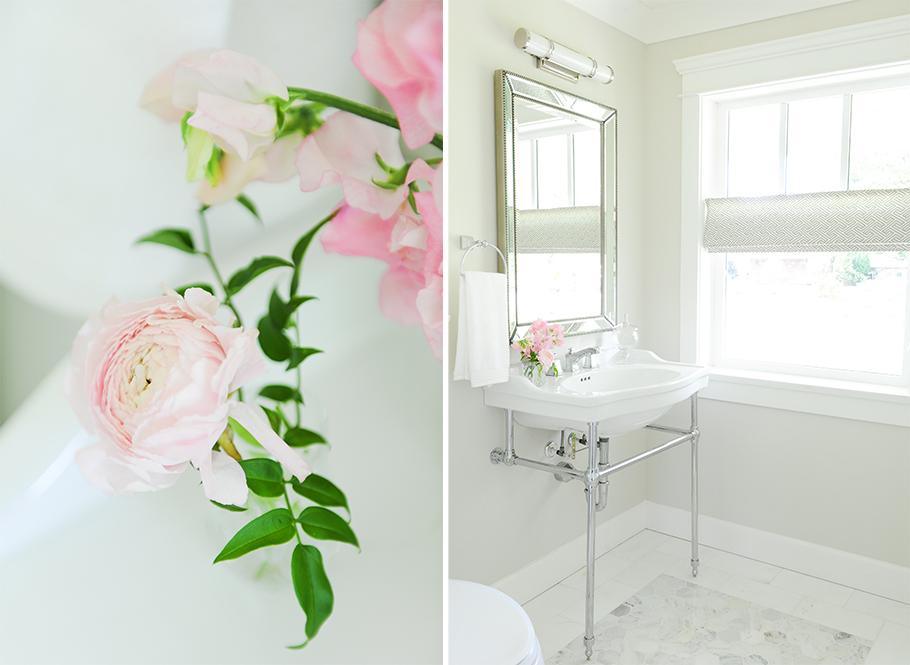 3. Decide how modern or traditional you want to go
The other important decision you need to make is how modern you want to make your bathroom.
You see, the Hamptons style is being reinvented in different ways – often with a hybrid, modern slant.
While traditionally we always saw ornate tapware used, nowadays we often see people opt for clean, modern shapes (such as the first bathroom pictured above).
Likewise, classic wall sconces used to appear in all Hamptons style bathrooms but now we see all types of lighting – even pendant lights.
It's perfectly fine to mix modern elements into a Hamptons style bathroom so long as you do it deliberately – decide on the direction you want to take your bathroom and execute it well.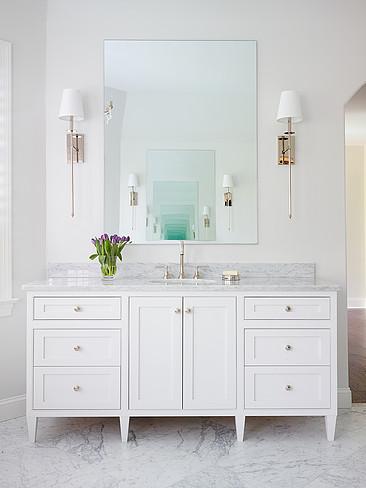 4. Refine your palette of materials
The final step to achieving a beautiful Hamptons style bathroom is to refine your palette of materials.
Have you selected all white finishes? That's ok so long as you mix up the shapes and textures otherwise it may look too flat or sterile.
Have you kept all your tapware and hardware materials consistent? Please don't mix finishes!
Do you feel like there's enough warmth? Perhaps you want to incorporate some timber elements or other natural materials, such as marble, to soften the space.
The trick to achieving a beautiful spaces is contrast so don't be afraid to combine a few materials in your selections.
We hope this guide to achieving a Hamptons style bathroom has helped you. If you have any questions, pop them in the comments below and we'll answer them.