Without a doubt, one of the most popular tiles are subways. The range of subway tiles on the market now are wider than ever – small, slim or long sizes, straight edge, beveled or handmade finishes, matte or glazed, porcelain or natural stone, and just about any colour you could imagine. Not only can you find a subway tile to suit your project, there are so many different ways to lay subway tiles too!
We've created a handy graphic you can save to your device or pin to your Pinterest account showing the most popular ways you can lay subway tiles. Keep on scrolling through this article to see these patterns in a range of bathrooms and kitchens.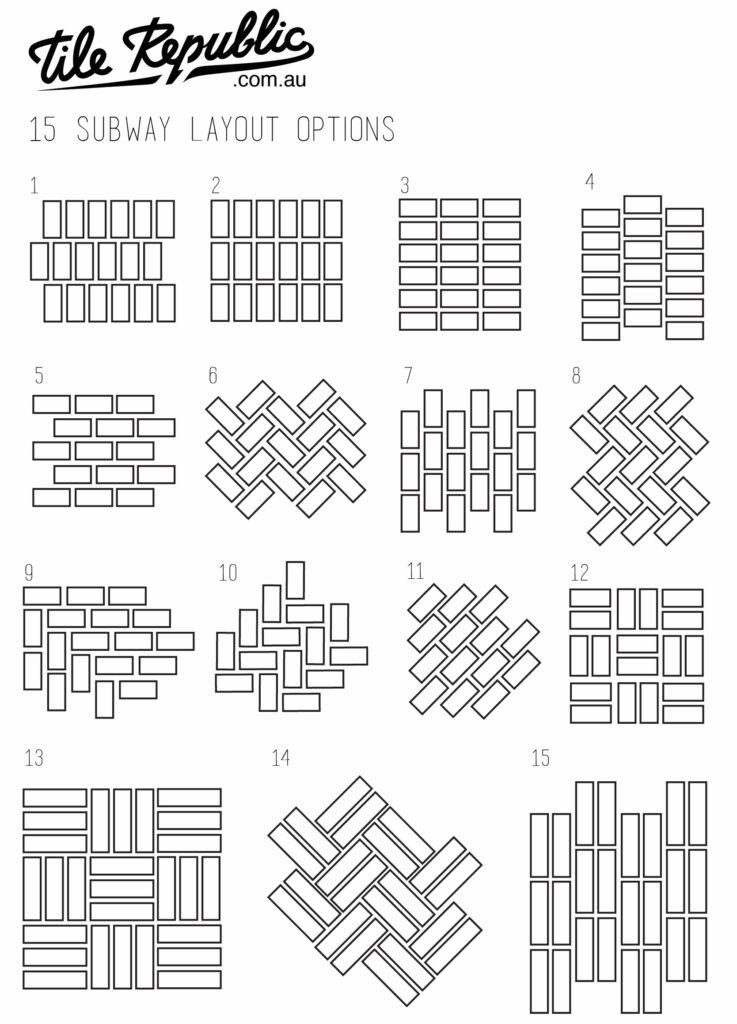 1. Vertical offset
Gaining popularity, a vertical offset layout offers a modern feel that can be further enhanced using a darker grout as pictured in the bathroom below.
2. Vertical stack
Contemporary and cool, one of our favourite ways to lay subway tiles is a vertical straight stack – your tiler will love you for it too!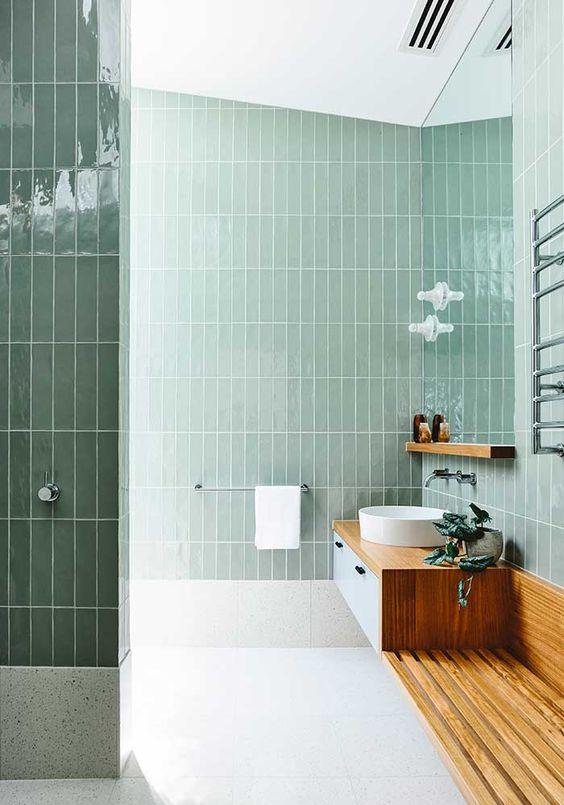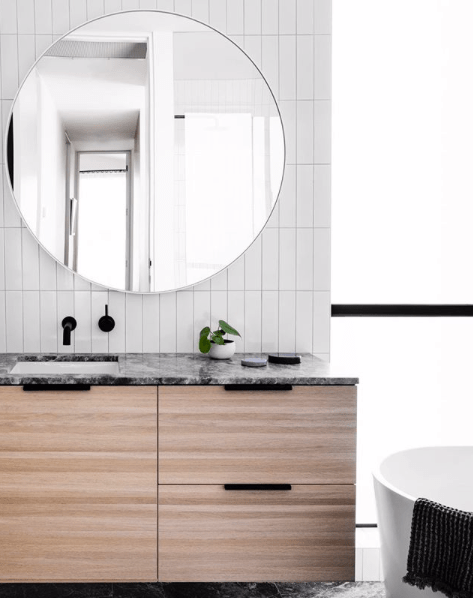 3. Horizontal stack
Flipping the above layout on its side, a horizontal stack looks great in a range of bathroom styles including coastal, 70s and mid-century.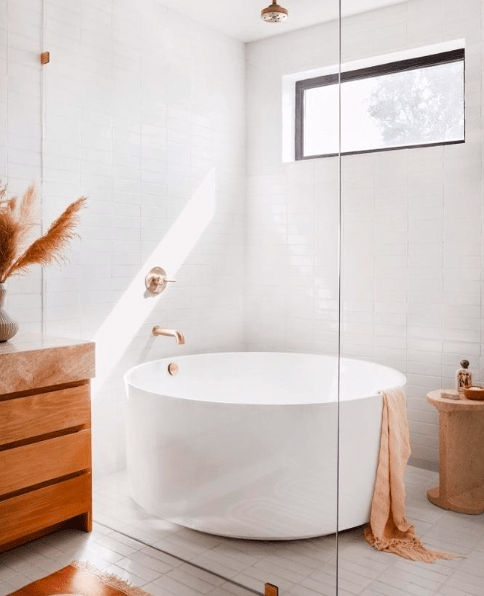 5. Brick bond
The classic way to lay subways is in a brick bond pattern as shown with a grey, glazed handmade subway tile below.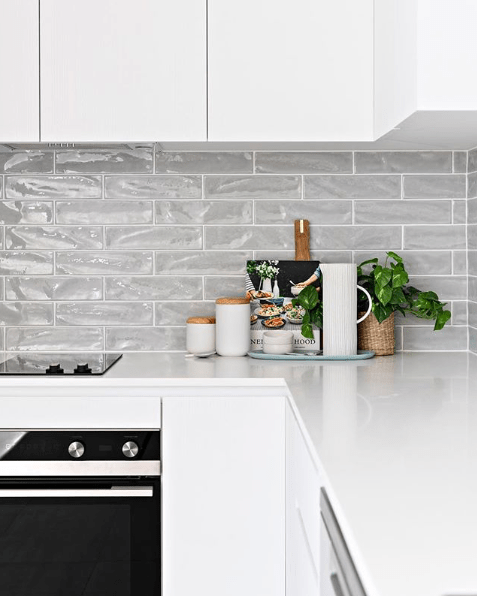 6. Herringbone
Perfect for coastal or luxe spaces, you cannot deny the beauty of the herringbone subway pattern.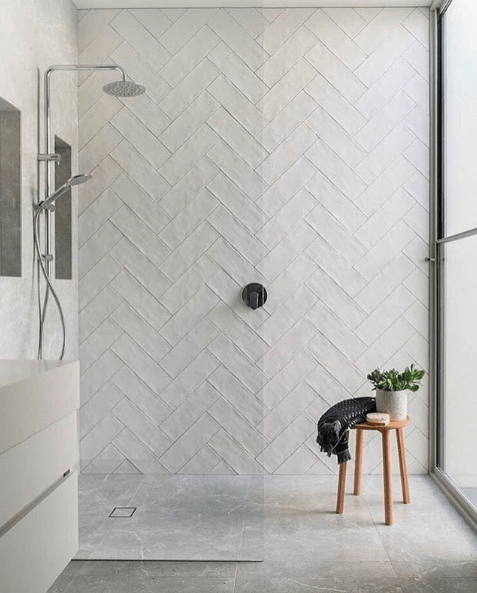 7. Vertical brick bond
A layout you don't often see is the vertical brick bond but Catherine from The Stables shows just how effective this layout looks, especially when paired with a soft grey grout.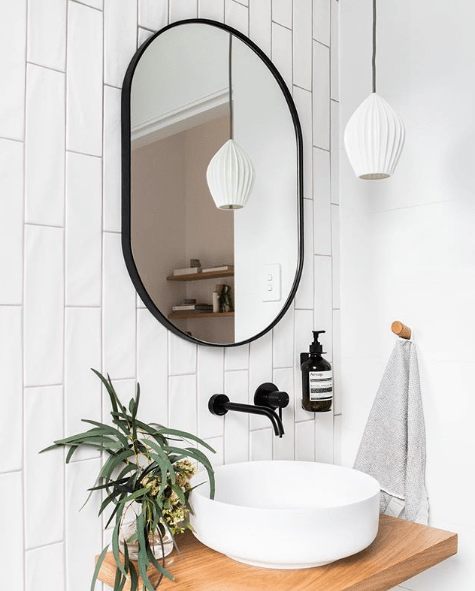 9. Different directions
Want to make a bolder statement? The team at ACT Renovations mixed things up in this recent bathroom renovation!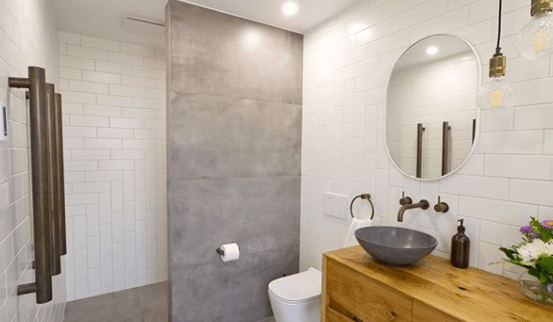 10. Offset herringbone
Offset herringbone, or step ladder as it's sometimes called, is a layout that can carry across many interior styles.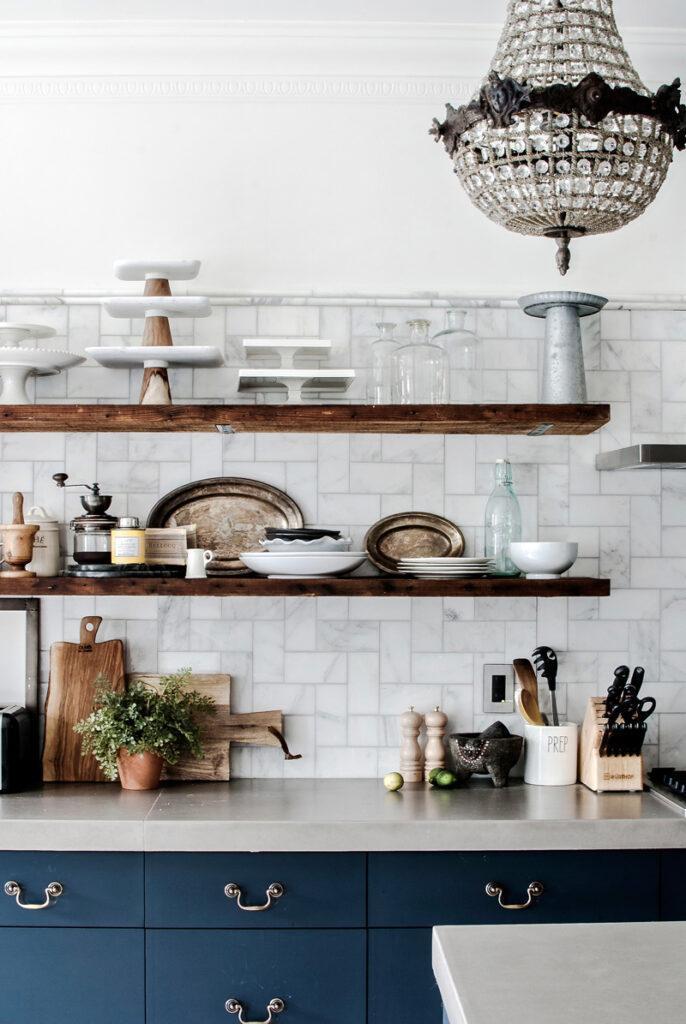 11. Diagonal brickbond
Love it or hate it? The diagonal brickbond layout can be divisive but we're including it in the list for those of you who will LOVE it!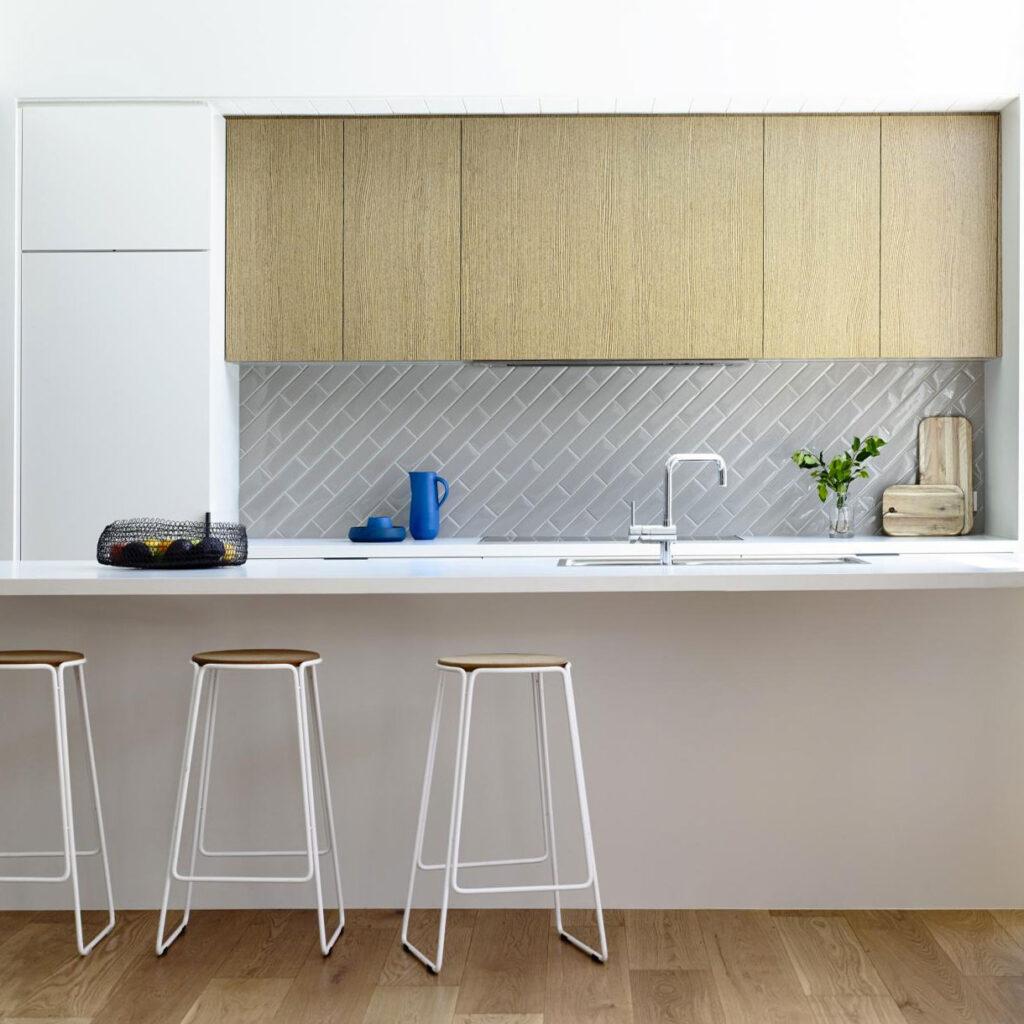 12. Basket weave
A layout that many people aren't aware of is basket weave. Depending on the size of your tile, you could do this as a double or triple weave and both are pictured below.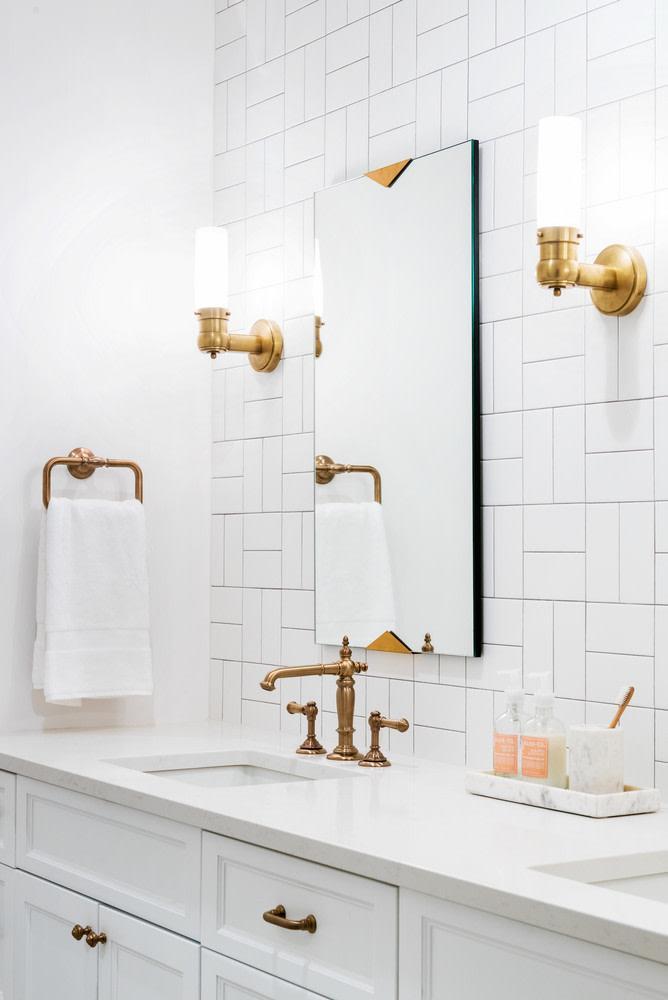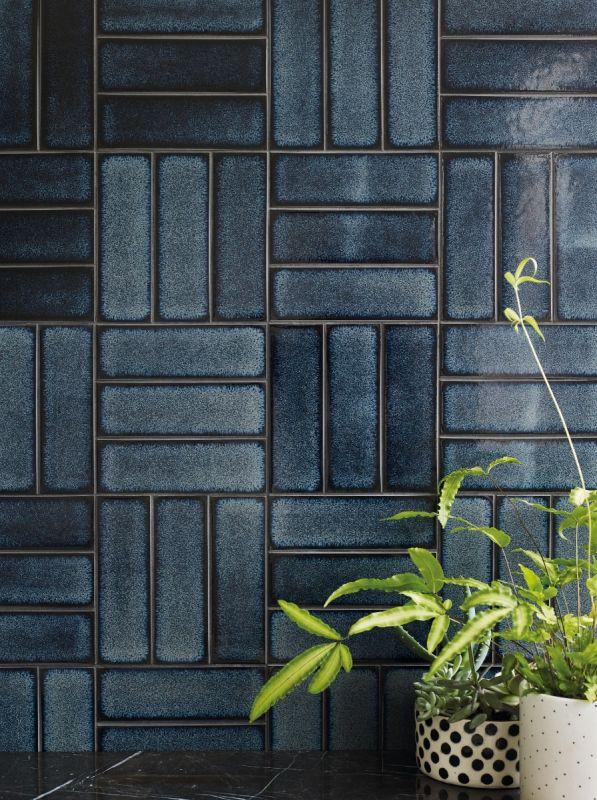 13. Double herringbone
When single herringbone isn't enough of a feature for you, we say double it! How dreamy is this shower, complete with glass panel ceiling.